Priyanka Chopra & Nick Jonas, the Desi-American couple recently posted while doing their 'favourite exercise'- Push up! But this adorable push-up is something different from the regular one. Check out the happy couple's Instagram pic.
Nick Jonas and Priyanka Chopra couldn't get any cuter this pandemic. The adorable couple took to Priyanka's Instagram account on August 9, where the stunning actress, 38, shared a photo of her hubby, 27, doing push-ups.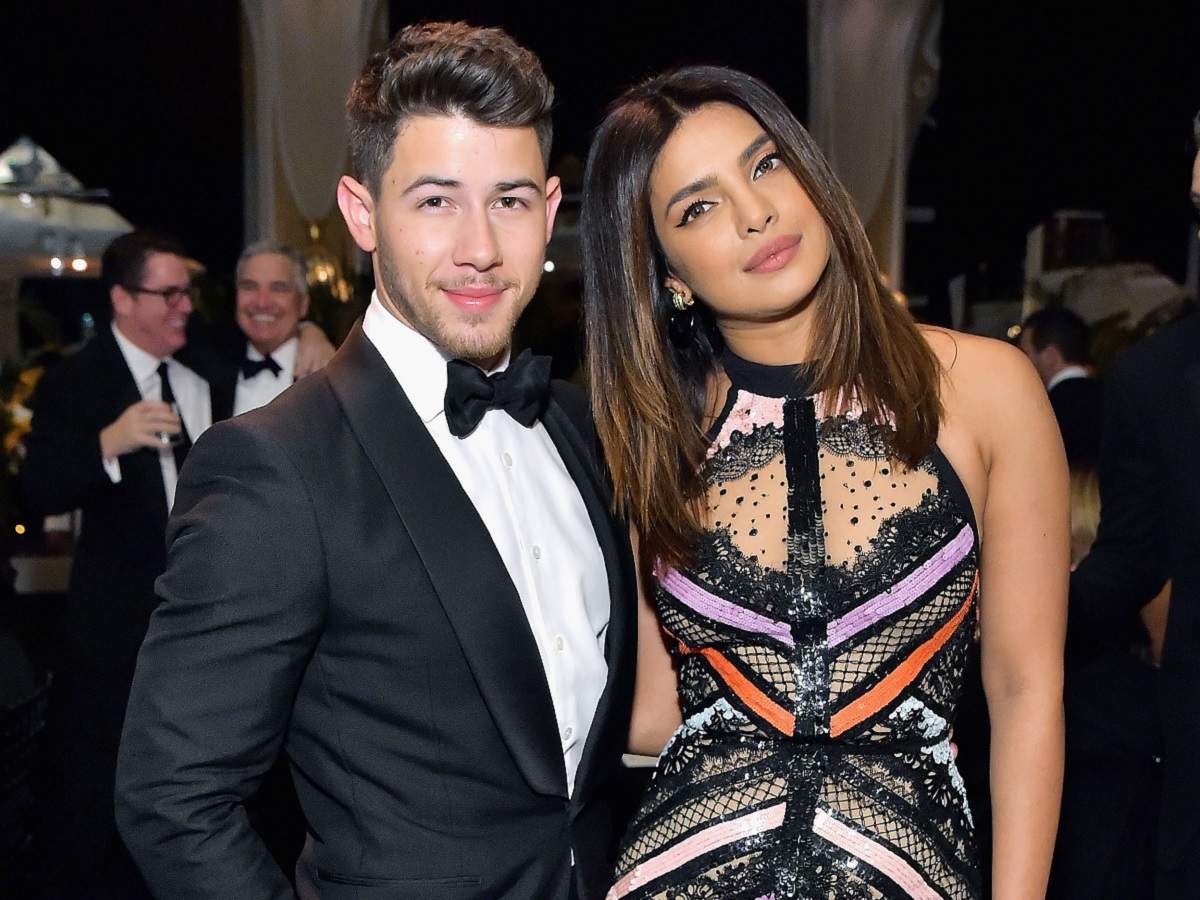 THE CAPTION GOT US ROFL AND AWWW BOTH AT THE SAME TIME
"Push-ups are my favourite exercise," she wrote in her caption. Their fans loved seeing them together. "U both make such an adorable couple," one fan commented. Another person called them "the cutest couple I have ever seen."They wore near-matching black exercise outfits. Some real couple goals during the quarantine.
Priyanka And Jonas With Their Cute Pet Family
Priyanka and Nick generally keep posting cute and mushy images of themselves.  Their PDA is just so cute. Just one day before sharing their workout session, Quantico star and Jonas took it to Instagram to announce they both had welcomed a new ball of fur in their family.
She captioned the post"Our new family portrait! Welcome to the family, Panda," the actress captioned a photo featuring the couple with their pooches — Diana and Gino with a new pup. The two adopted the sweet rescue dog not too long ago. We can totally see why the two fell in love with the sweet pup —Awww little babies, just look at those eyes and ears!
Quarantined Life But Still They Manage Being In Touch With Family
Priyanka and Nick are quarantined in Los Angeles. Despite being far away from family, Priyanka has been in touch with her them in India via Zoom. In a recent interview with People, she said, "I'm asthmatic and my husband's type 1 diabetic, so we have to be even more careful. But there have been a lot of Zoom calls and Zoom brunches. We have really large friends and family group, and I've had a lot of birthdays in my family that have happened recently, so we've done a few socially distanced lunches."
Also, they welcomed their little munchkin, Joe Jonas And Sophie Turner's baby girl but with social distancing. They make frequent video calls to stay updated about family and the baby.
A Happy Marriage- Good Together
While Nick and Priyanka's seems to be doing good together. They're also celebrating major milestones. Couples in Hollywood generally start coming to limelight after certain controversy surfaces the media, a few years after their marriage or relationship. But here *touchwood* the scenario is far better.
Nick congratulated his stunning wife for her 38th birthday on July 18, sharing a beautiful caption in which each word was laced with love and pride.
"I could stare into your eyes forever," Nick wrote in the caption to a photo he posted on his IG, featuring Priyanka in a stunning yellow dress. "I love you, baby. You are the most thoughtful, caring and wonderful person I have ever met. I am so grateful we found one another. Happy birthday beautiful."
Adorable isn't it? Priyanka felt honoured as she said and is a proud wife indeed.
This Quarantine Seems To Add A Lot New Exciting Things To Their Life
Nick and Priyanka's marriage has truly been strengthened by their time in isolation amid the COVID-19 pandemic. Piggy Chops told sources, that she has been learning a lot about her marriage and husband Nick more than ever.
She even mentioned learning a new skill from her husband. "I've also started the piano—I make my husband teach me," she shared in an April interview. "I've never played, but I've always wanted to learn an instrument, so I make him give me a half-hour or 45-minute lesson every day."
Between their cute pet family, music lessons, spending time with their niece and family over video calls, cooking together- We must say, they are growing together in relationship with lots of love, understanding and support.